It's Saturday morning & i've been awake since a little after four a.m.!
I was rudely awaken'ed by the arrival of my monthly friend (not TMI I hope, hehe)
Anywho, I decided to catch up on some blog reading, it was

nice

to get up to date on all the blogs i

<3

since i haven't been my usual blog obsessed self lately.
For me & i'm sure alot of other girlies, perusing blogland usually leads to some online shopping /browsing...
At forever21 I stumbled upon this little

lovely

.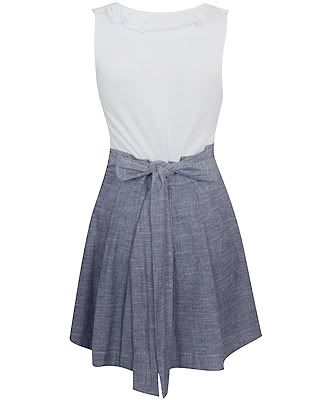 Isn't it adorable? Love the ruffles at the neckline and the bow tied at the back! I think I might need it & I hope it looks as good on as it does in the pictures. Lucky for me i've got a nifty little f21 giftcard sitting in my wallet just waiting to be used ;)