I love nothing more than licking the spoon & bowl when i'm done baking.
( i have never ever gotten sick from doing this!)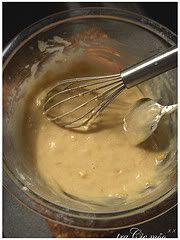 I also really, really enjoy pancake batter, possibly even more than cake batter.
I make my pancakes so they are a bit raw in the middle so the batter seeps out when i dig into them!