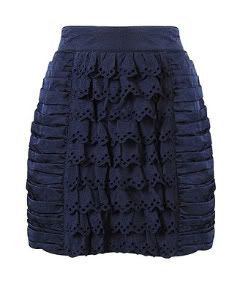 I bought this skirt today at forever21.
I almost didn't pick it up bc i thought it was too fancy & i didn't have anywhere to wear it.
Then i decided i'd just try it on for fun :)
Well i absolutely LURVE it & as i type this i am plotting & scheming of places to wear it.