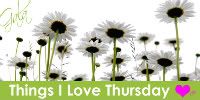 Lemon

- I've been putting it on everything , veggies, chicken. yummy yummy lemon!
Asparagus

- I put

lemon

on it.... ;)

( im not really a fan of the stinky pee though!!)
TWITTER!
My best friendlys new blog - melissahartman.blogspot.com. She's just getting started, but if the blog turns out anything like her personality it will be super funny and sarcastic. check her out and leave her some

lovies

!
Planning for our future apartment - Currently obsessed w/ design blogs & storing

TONS

of ideas in my lil head. Rob & I have started looking at a few places, we don't plan on moving for at least six months but im get soooo ridiculously excited yipppppppeeee :)