It's been almost two weeks and i don't feel any bit different, i guess i allready felt like we were married. We've been living together for a few years & we knew we were in it for keeps.
If you're married, did you feel different at all after the wedding?
I'm very ready to relax and focus on things other than wedding planning.
Ready for baking and possibly even cooking dinner once in a while.
Ready to settle into our new official family.
Squirrell has a real daddy now!!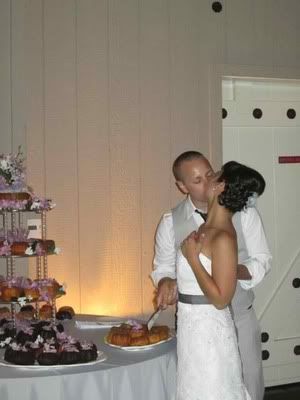 My initials are GG, don't make fun! hehe