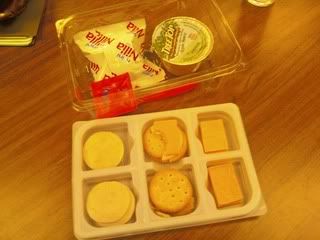 This was my lunch yesterday. I LOVED it.
I am not ashamed.
It cost $3 @ Stop n Shop.
I may or may not have purchased three boxes.
It has everything!!!
Turkey, cheese, ASPPLESAUCE (yum) a lil water bottle && mini nilla wafers (i gave those away bc i'm not a big fan).
Try it.
Sometimes regressing can be sO0 FUN.