It's taken me quite some time to post this pic b/c i was waiting to get it from a friend who had it on her camera...
Soooo here's me and Kate!!!! wooohoooooo :)
Here's my bestest bud Jen and I excitedly showing off our after-show passes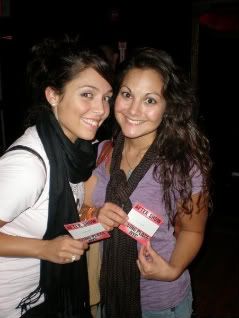 Aren't we cute w/ our scarves?!?!!