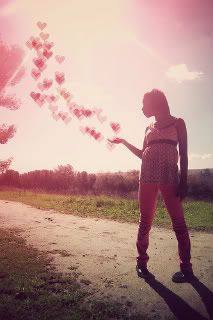 Photo: Rakeem Cunningham
http://flickr.com/people/kh2rac/
Talking to my cats as if they are human
*I know I'm not the only one who does this!

Rob

is waiting for the day they

reply

to me... ;)
Peanut Butter
* No explanation needed right? I especially love it with

apples

&

bananas

!
Using Thesaurus.com
* I like

words

, i like new and interesting words, it's fun ;) try it out!
Shopping @ Whole Foods
* I have a serious thing for

fancy schmancy

supermarkets, everyone is so polite and helpful there. I really enjoy exploring the aisles, for new & interesting foods. (have you ever been to a wegmans?? it's superfun there but sadly there are none anywhere close to me)
Stacy's Pita Chips
*

OH MAN

these are delish! I bought two bags of the multigrain ones (@ whole foods one sale for $5, is it just me or does $5 for two little bags of chips not really seem like a "sale" ?)anyways, the bags disappeared astonishingly fast, i may or may not have eatin an ENTIRE bag in ONE day!