Today i did something i haven't done in quite some time.
Over two months actually.
What is it i haven't done since the beginning of January you ask?
I made a purchase!
I
've been supertight with

$$

lately.
S
adly,

frivolous

weekly shopping, with the exception of grocery shopping, which i do really enjoy

;)

, has ceased.
Buut, today every single one of my classes was cancelled, i had to find

something

to do with my time...
So i browsed a few stores and made one

tiny little

purchase.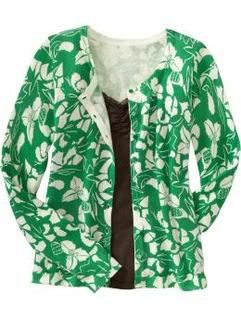 This

bright green

cardigan is perfect to kick off the beginning of

spring

!
It was on clearance for 10 bucks at Old Navy, So i got a much needed

shopping fix

with no damage to my budget! :) woooohoooo