I've just found out that Kate Hudson & Ginnifer Goodwin are filming a movie based on the book Something Borrowed!
I think they are absolutely perfect for these roles.
This may be old news but its new news to me!
I heart Ginnifer Goodwin & Something Borrowed is one of my favorite books.
Speaking of Ginnifer Goodwin, I CAN NOT WAIT for Big Love to start up again!!!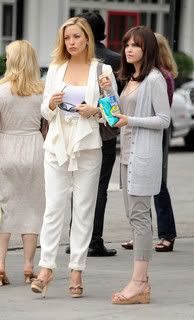 Did you like this book?
Are you as excited about the movie as I am?