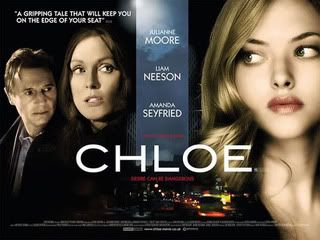 Have you seen this movie?
I watched it about two months ago with my good friend & neighbor, Jenn.
Um...
I liked it.
It was weird.
There was alot of sex going on for an afternoon movie with a girlfriend!
I love Amanda Seyfried in Big Love, it's one of my favorite shows.
I was a tad bit shocked at her performance in this film.
If you've seen it, what did you think?