Honey Bunches of Oats w/
almonds
, I'm currently on my second bowl ;)
Realizing how much
"vanity sizing"
is going on. Seriously, I measured my waist yesterday, it is 26 inches yet half of the jeans I own are size 24's. (I also own 26's and 27's, they all fit EXACTLY the same way)Do they think they need to lie to me to get me to buy the jeans? I think this just make girls obsess
more
about getting down to the tiniest size. (Which in most cases is unattainable & super unhealthy!)
My cats. Oh my, I'm going to miss them SO much. I told my mom the other day that it will be harder to leave the cats than it will be to leave my family & friends. Before you start thinking I'm completely nuts, wait for my reason.......I can talk to my family on the phone all the time and still feel connected, I can't exactly have phone convo's w/ my kitty siblings. Perhaps we can skype?
Thinking about new, fun ways to wear last years fall clothes (& the few items I may or may not have purchased recently). My shopping addiction is ending
RIGHT HERE, RIGHT NOW
.
(at least for a little while)
I promised Rob last night. I have to realize it's not just about me anymore. I have to think about us;
we
have a HUGE move coming up. I need to start being a tad bit more responsible (& perhaps less selfish) & saving. Ya know, so maybe i can contribute more than my cuteness to our new apartment. ;)
I can't
wait
to get the sweater and belt I ordered from Anthro yesterday. I'll post pics when they arrive. :)
(They were
on sale
, it was my last hurrah, sue me.)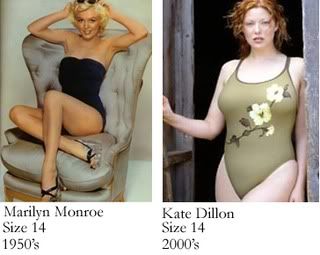 What do YOU love today?