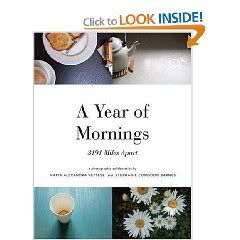 Looking through this book last night inspired me to start taking more pictures & also to eat healthier fruit filled breakfasts.
Have any of you followed the blog? I haven't checked it out yet but i think it was a wonderful idea to photograph and share little moments in their mornings.
I was captivated by the beautiful simplicity.