It's time to announce the winner of my first blog giveaway!
First i wrote all of the 8 entries on lil scraps of paper.
(this obviously took forever being that there were a whole 8!! teeheee)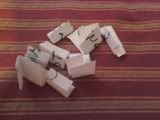 Then i closed my eyes and chose one at random.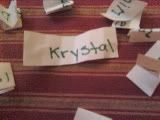 The winner is Krystal from Village!
Congrats Krystal! Just email me your mailing info and your starbucks giftcard will be on it's way :)