i have my very own personal eyebrow shaper.
His name is Rober. :)
Last night Rob and i were lying in bed, as he lovingly gazed into my eyes (ha) he decided it was time to pluck my eyebrows. It was the very first time he's ever done this for me and it was actually quite relaxing, except for one tiny little pinch.
I must say, he did an excellent job.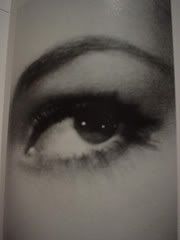 He also informed me that i had one little "whisker" he could take care of for me.
Now if that's not love i don't know what is.