I bought these two shirts at Anthro today, it is actually the first purchase I've ever made for myself there!
Better yet they were both on sale and I had a 15% off coupon for my birthday.
You know how I LOVE coupons :)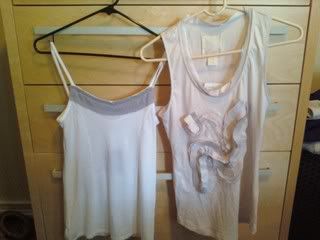 I think I'll wear the one on the left with my blue skirt this weekend!
p.s I tried on the Prada shoes at Nordstrom today...... ohhhhh man