1-the cool side of the pillow!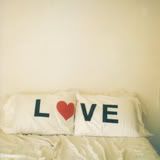 2-driving home at night with the windows down & my Miranda Lambert CD turned up
3-10 cent wing night at mcgoreys ( its in Massapequa if you live on long island!) all of the bartenders have scottish accents! soo cute :)
4- how my lip puffs up after i eat too many wings hehe.
5-free weekend getaways! Rob travels so much for work & i love that i get to go too, this weekend we are going to Pennsylvania & Saturday is the one year anniversary of our engagement
6- dried figlets mmm mmm so good
7-reading, reading, reading & some more reading
8-fresh flowers in my bedroom
9-dreaming of decorating our new apartment, Rob said i can have a maximum of 5 cat related decorations throughout!
10- painting my toes HOT PINK!