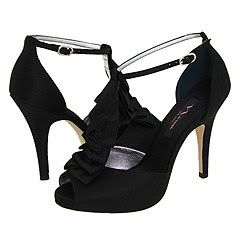 New shoes are always fun, but i think these are really fun.
My friend Melissa is getting married in less than 3 months and i just realized i didn't have shoes & we are being fitted for our bridesmaid dresses soon!
I just ordered these on zappos & i can't wait for them to arrive, i hear they have really fast shipping :)
Aren't they super duper pretty??!?!!